Reservation Required
Phone: 914-589-3985
Web site: http://arizonagoldadventures.com
Length of Vacation: From Day outings to Week-long expeditions – see site for details
Cost: Day trips start at $299 – see site for details
Open: Seasonal – see the website
Type of Prospecting: GOLD – Metal Detectors, Dry washers, Highbankers, Sluices, Dry Vacuums, Panning
Equipment: Provided – see the website
Instruction: Provided – see the website
Lodging: Included in cost (Gold Claim tent & bedding) – see site for details
Meals: Included in cost – see the website
From their web site:
Your expedition with Arizona Gold Adventures begins as soon as our modern stagecoach picks you up! As you travel through historic Phoenix, you start to feel the romantic and powerful lure of America's rugged west. You sense the very real spirits of ancient native Americans, Spanish Conquistadors, Gold Rush prospectors, bandits, and the fearless lawmen that shaped this rugged frontier.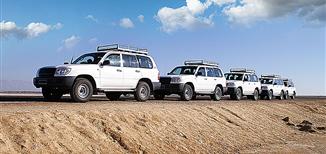 Leaving Phoenix behind, you are slowly transported back through time. As we pass through them, you savor the rolling hills covered with giant and majestic "Saguaro" cactus. Perhaps you will marvel at the number of different plants and animals that inhabit this magical patch of Arizona's High Sonora desert.
On route to Rich Hill we follow the Hassayampa River (hoss-see-ahm-pah), where gold was first discovered by native Americans (Apache, Moqui, Maricopa and Yavapai Indians), then Spanish Conquistadors in search of the fabled "Seven Cities of Gold!"
Hundreds of years later, Paulino Weaver, an experienced scout and explorer, led a gold prospecting party that included famous Arizonan's Mr. Peeples and Mr. Wickenburg, deep into what would become the "Weaver Mountains." Weaver was determined to find a pass into this small chain of mountains, and did.
On a late evening between 1862 and '63, Weaver camped for the night below the Western face of, "..a small hill." That "hill," covered in boxcar-size boulders, cactus, rust, and black sand, would become famous as "Rich Hill."